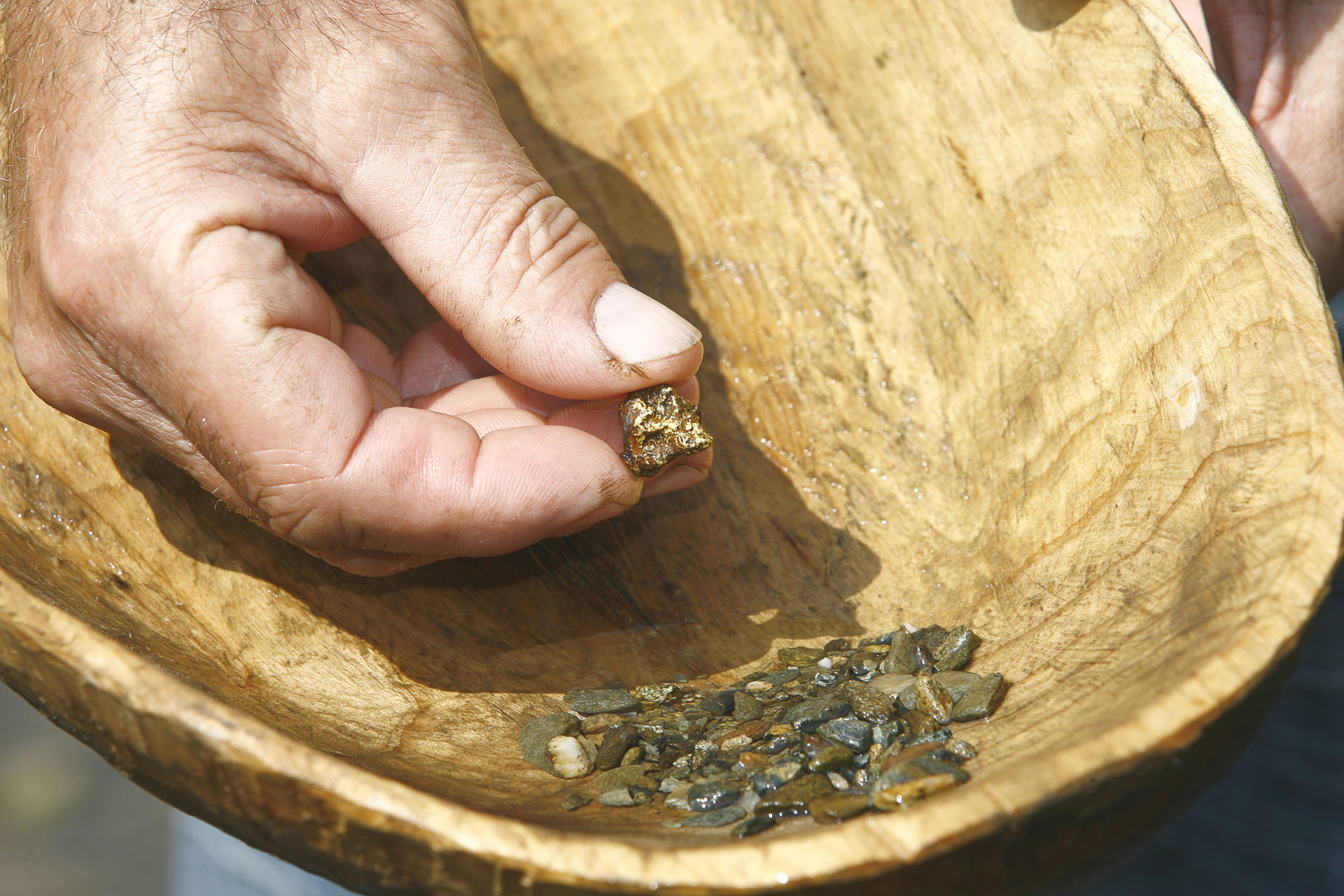 Gold has been found in many places in the United States.  The first gold rush in the US was in North Carolina in 1799.  The biggest gold rush occurred in California in 1849 and many families moved west in the hope to strike it rich.  The gold rush in Alaska in 1896 brought many prospectors to the Klondike area. Gold jewelry made in the United States is very common at California Gold and Silver Exchange.
Gold Jewelry from the United States is often 14k gold which is marked 14k or .585.  It may also be 10k or 18k gold.  10 karat gold is marked "10K" or ".416."   18 karat gold will be marked "18k" or ".750." Gold made in United States is rarely higher than 18k gold unless it is purchased at the Asian or Middle Eastern jewelry stores.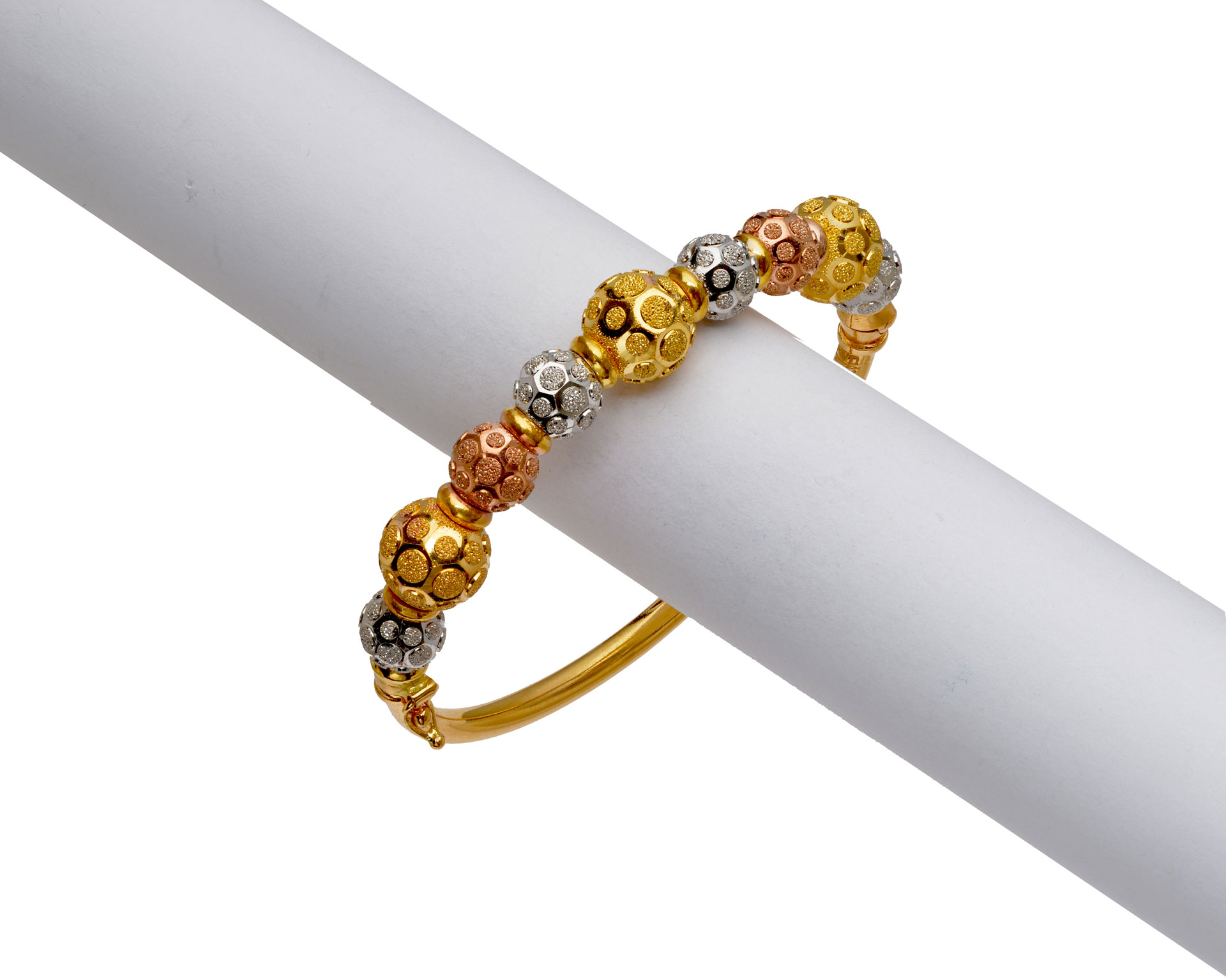 Black Hills gold is a type of gold found in the states of North and South Dakota.  The Black Hills gold rush reached its peak in 1876-77.  We have many customers that come in our business with black hills gold jewelry.  Normally, this type of jewelry has three colors of gold; yellow gold, white gold, and rose gold.  In addition, it has intricate leaves or grape clusters. We buy Black Hills in all forms including pendants, earrings, bracelets, necklaces, brooches and charms.
White Gold is another common gold we see at California Gold and Silver Exchange.  White gold is alloyed with more silver and copper to make it have a white color.  In addition, it may contain nickel or zinc. It can be 10 karat, 14 karat, or 18 karat.  Furthermore, we often have customers bring in Rose Gold.  Rose Gold is alloyed with copper to give it a rose color.  It is most often 14 karat or 10 karat.
California Gold & Silver Exchange will value your gold properly. With our XRF X-Ray Analyzer we have the equipment to properly evaluate your gold.  We pay by cash or check, whatever your preference, even for large amounts.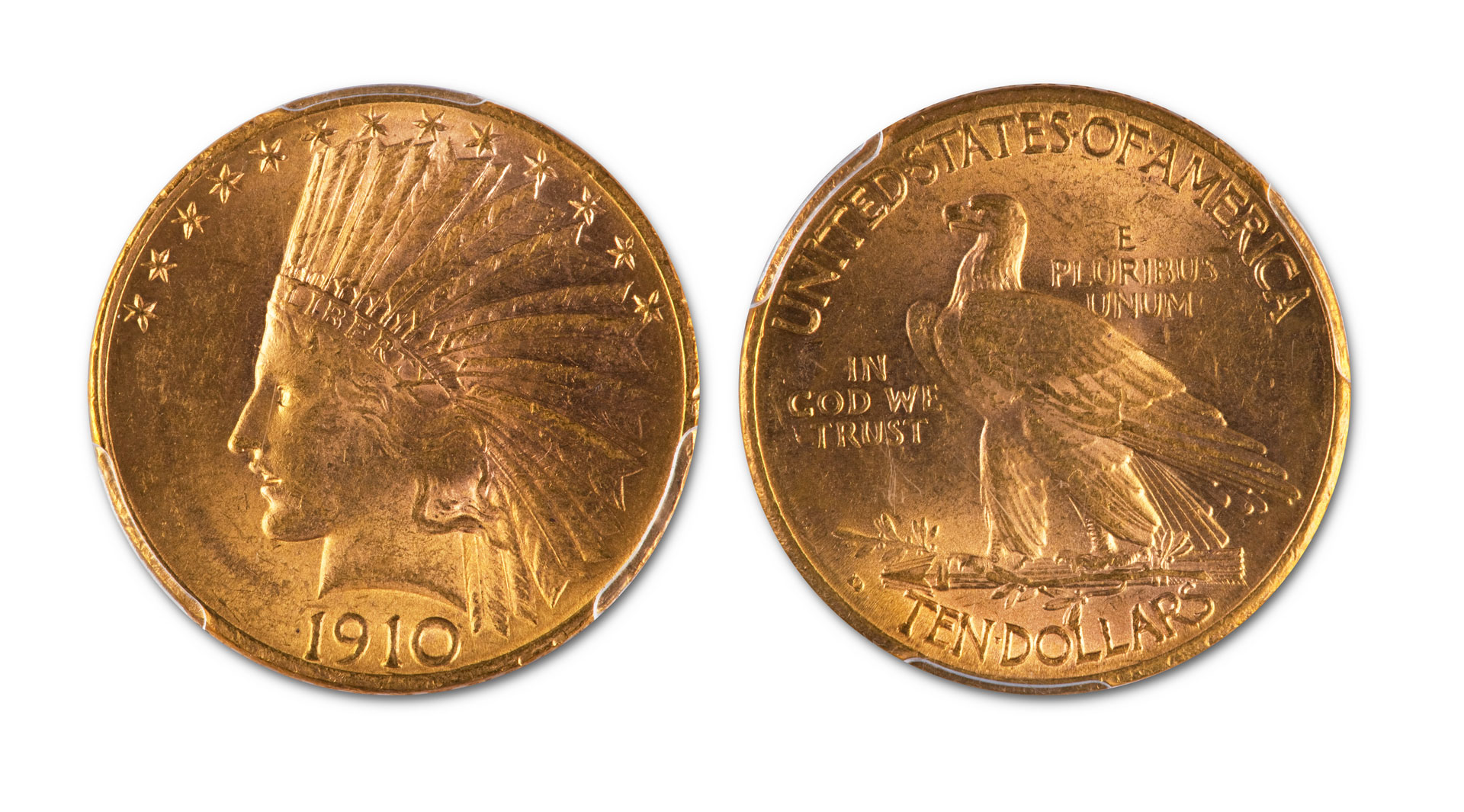 Common United States Gold Coins – $1 Dollar Liberty, $1 Indian Princess, $1 Indian Head, $2.50 Liberty, $2.50 Indian Head, $3 Indian Princess, $5 Liberty Head, $5 Indian Head, $10 Liberty Head, $10 Indian Head, $20 Liberty Head, $20 St. Gaudens, $5 Modern Commemorative, $10 Modern Commemorative
American Gold Eagle – $5 1/10 oz Eagle, $10 ¼ oz Eagle, $25 ½ oz Eagle, $50 1 oz Eagle.
American Gold Buffalo – $5 1/10 oz Buffalo, $10 ¼ oz Buffalo $25 ½ oz Buffalo, $50 1 oz Buffalo.