Is that old silver dish your grandmother gave to you actually a hidden treasure? Did you stumble across a gold coin that you think might be worth something? It's all a possibility! You can test the worth of those metals at home to see if they are actually a goldmine or not (pun intended). You can perform these tests before deciding to bring them to us to have them appraised.
How to Test the Worth of Silver at Home
Look for Authentication Hallmarks
Authentication hallmarks are a stamp on the metal from the manufacturer. These stamps give you information like the purity of the silver, the manufacturer, and the date the silver was manufactured. Common hallmarks are 925 (sterling silver), 900, or 800.
Magnet Test
Real gold and silver are not magnetic. You can use a magnet to see if it is drawn to your items. If your items stick to the magnet, they are not real silver or gold.
The Ice Worth Test
Real sterling silver will melt ice exceptionally fast. Even when silver is at room temperature, it has high thermal conductivity. Place the supposed silver on the ice (or vice versa), and set another piece of ice by itself as a control. If the piece with the silver melts much faster, it is probably real silver.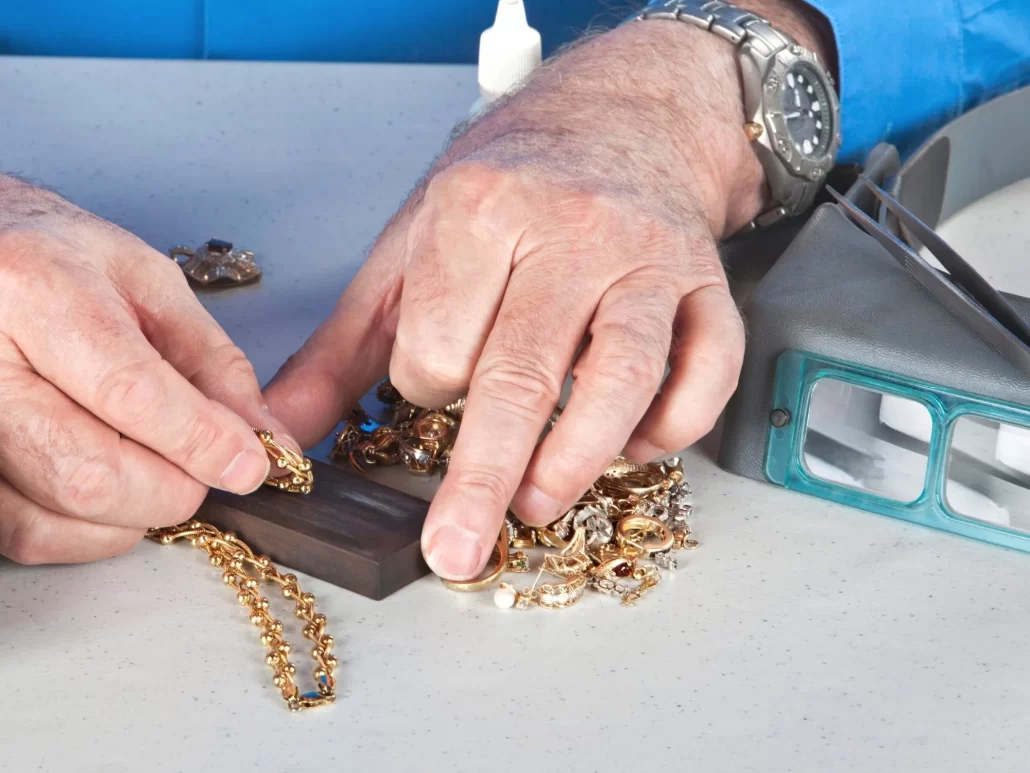 How to Test the Worth of Gold at Home
Acid Tests
You can buy home acid tests that consist of rubbing your gold on a test stone, and then dropping different acids on it. The acids come in correspondence with different gold karats. To test your gold, you drop the acid of the karat you think it is onto the gold. If it stays the same color, it is that karat. However, if it turns brown, it is a lower karat. If it disappears, it is not real gold.
Skey Tests
If you'd like a test that's safer and still relatively cheap, you can also get a skey test from different online retailers. To perform this test, you place the gold on the testing plate, and touch the probing pen to the gold. Then, the device will instantly give you a reading of what karat your gold is! You can get a testing device on Amazon for $325.
Ready to Bring in Your Gold and Silver?
If you've already performed a test to see if your gold and silver are worth anything, or if you want to leave it to the experts, we are here and ready to help! Contact us today to have your precious metals appraised.
(Always talk to your CPA or Financial Advisor before making investments.)
https://cagoldandsilver.com/wp-content/uploads/2023/01/pexels-rodnae-productions-8370772.jpg
853
1280
California Gold & Silver Exchange
https://cagoldandsilver.com/wp-content/uploads/2017/06/logo.png
California Gold & Silver Exchange
2023-01-27 15:02:31
2023-06-20 15:33:36
How to Test the Worth of Your Silver and Gold