2021 Silver Eagles Now In Stock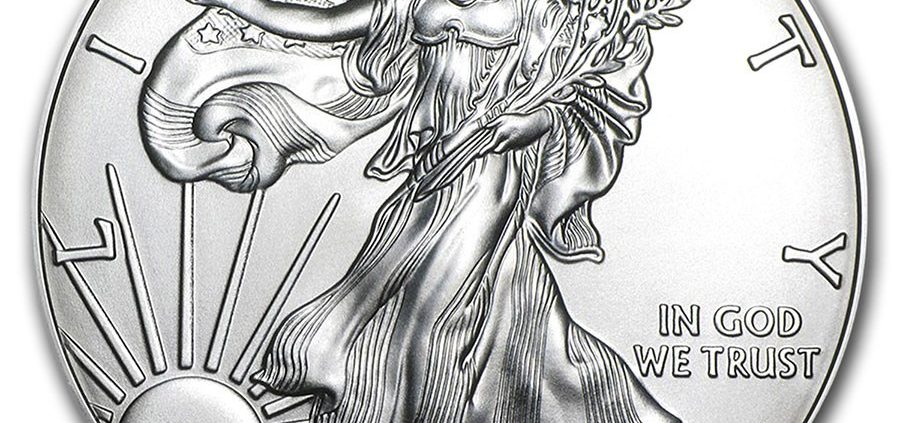 Are you looking for the 2021 1 oz American Silver Eagle Coin?  You can find them here at California Gold and Silver Exchange.  We recently acquired these brand new coins made by the United States Mint.  Each coin contains 1 oz of .999 fine silver and they come in tubes of 20.  Each tube uses a distinguished green lid that has been used by the United States Mint since they started to produce the coins in 1986.  A full box of 25 tubes is known as a monster box.
It is now a great time to get the 2021 1 oz American Silver Eagle coin.  In addition, the re-designed coin will be released mid year. So these 2021 1 oz American Silver Eagle coins are in limited supply. This is the original design. Now is the time to purchase them before they all sell out.
The American Silver Eagle was first issued in 1986 by the United States Mint.  The mint issues coins in proof and uncirculated bullion grade condition.  The proof coin can only be purchased through the U.S. Mint, while the more common uncirculated bullion coin is available for purchase from dealers around the country.
Call us today for current pricing, if you are interested in 2021 1 oz American Silver Eagle Coin.  Also available for purchase are these H.E. Harris coin cases for special occasions including Happy Birthday, Graduation, It's a Boy, It's a Girl, Wedding, Happy Holidays, and US Flag. Find out more about the silver eagle at the www.usmint.gov.
Check out our "what we sell" page for other silver products we carry.  Availability subject to change with out notice.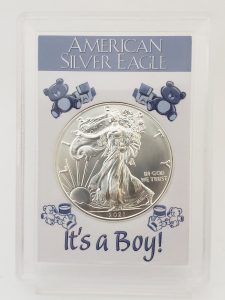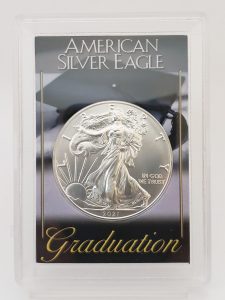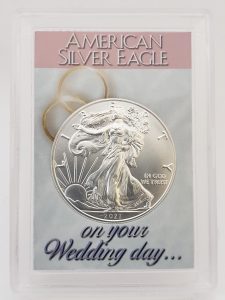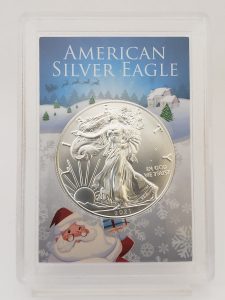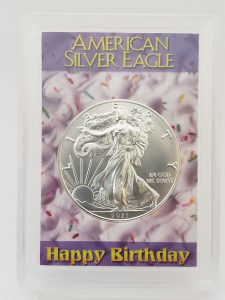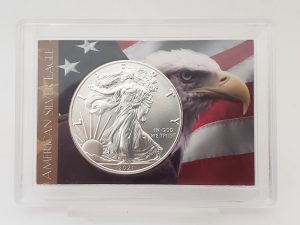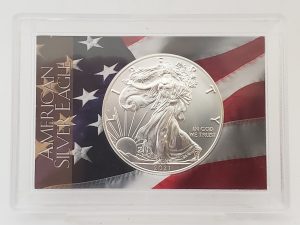 https://cagoldandsilver.com/wp-content/uploads/2020/06/2021-1-oz-american-silver-eagle-bu_218577_slab-1.jpg
900
900
Amira
https://cagoldandsilver.com/wp-content/uploads/2017/06/logo.png
Amira
2021-01-22 10:46:28
2021-01-25 10:24:56
2021 Silver Eagles Now In Stock